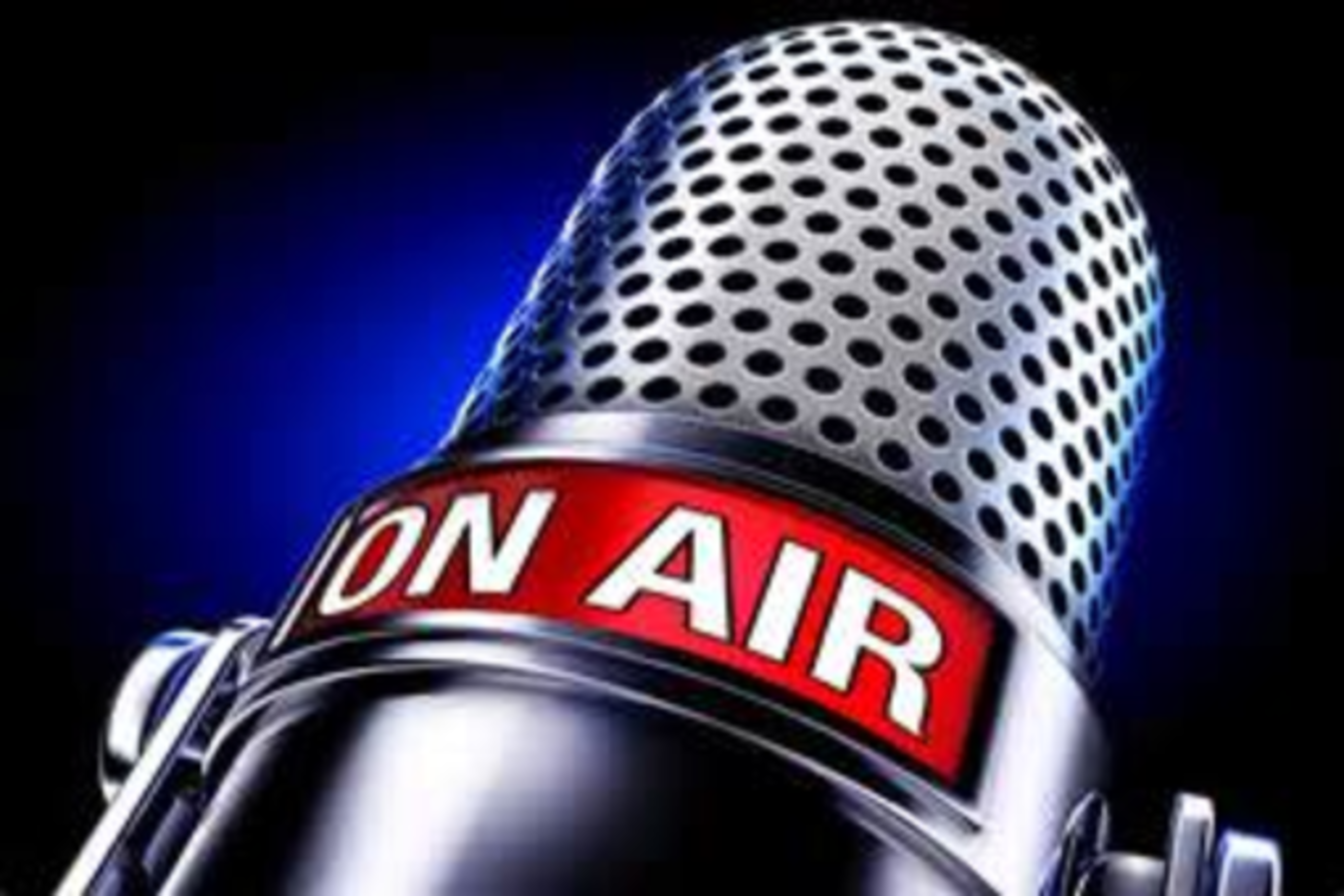 The Musical Webb is a blog that shares useful information on how to build your career as a musician as well as improve your musicianship skills, especially for those who are interested in learning piano. For more how-to articles on these topics, sign up to my weekly newsletter by Clicking Here. Also be sure to follow me on Facebook, Twitter, and Instagram.
Written by Ayana Webb
As I was covering the Inaxxs Music Business Conference earlier in August, one of the panels discussed was called "The Role of Radio in the Christian Music Industry", which featured guest panelists such as Tony "DJ Tony Tone" Simmons, Andre "CrazyOne" Griffith, and Walter "DJ Transformed" Cruz, and moderated by TeQuoa Griffith. There were many revolving topics centered around the influence of radio in the music industry, whether or not radio is still relevant, etc, but one topic that I really want to expand on is how artists can get their songs played on the radio, which comes from the perspectives of ones who choose which songs get played. Here is a non-exhaustive list of things to consider when you are looking into getting radio airplay:
Build Relationships/Connections: Whether it be with those at the radio station, or with people who are connected to those at the radio station, this is a very important element, and it goes across the board. When you build relationships the right way and with the right industry professionals, they will happily get you plugged in to where you need to be.
Learn How/Who To Approach: First, when you reach out to any radio station, you should do your research on who to speak to with regards to radio airplay, and second, you need to approach them in a friendly, empathic manner. As a blogger and magazine owner, I've gotten many emails with the very simple "listen to my music" subject/body, without any proper introduction or any proper greeting. I'm sure radio DJ's encounter the same thing, and that approach significantly reduces your chances of getting radio airplay.
Learn Proper Submission: Most radio stations have specific instructions on how to send your music, and some even have online forms that you can use to submit. It's extremely important that you search the radio site and find out how to submit your music, as well as what information to send. These forms and protocols create an easy system for radio stations collect and organize the material they receive, and anything that's sent "out of format" creates a lot of work for them, which ultimately means they won't even look at your music.
Get a Radio Promoter: Radio promoters specialize in shopping your music around to radio stations, and they are familiar with the submission protocols. Plus, they are connected with radio professionals, which can increase your chances of getting radio airplay.
(If you are enjoying this article so far and would like to be sent more weekly articles on building musicianship and a successful music career, sign up to my weekly newsletter by Clicking Here.)
Have Your Files Labeled With The Correct Information: This ties into learning how to properly submit your music. When you send your music files, be sure to have them properly labeled, such as what track it is, who the artists are on the track, and if you can, send an EPK (Electronic Press Kit).
Present Quality Material: The term "radio-ready" exists for a reason. Realistically, when a DJ plays a song of a certain quality, that song is a representation of the quality of the DJ, him/herself. These are things to think about when you get your songs recorded, mixed, and mastered, so it's important that it's top-notch quality. Same goes for the album artwork.
Send the Lyrics: When you submit a song to any radio station, it's important that you send the lyrics for their reference.
To learn more about my online piano course for beginners, click here.